Freelance Project Management Services
One Problem You May Come Across at the Beginning of Almost Every Construction Project
Particularly in the construction industry, contracts are often awarded very late. Nevertheless, employers often expect the almost immediate commencement of works execution or the schedule may even call for it while the probably still incomplete project management team is busy with mobilization. Additionally the project management plan and it's subsidiary plans have to be written, to be completed or to be updated, reports, registers, and forms must be drawn up or must be adopted in accordance with various stakeholder requirements and general management processes are to be implemented.
The Best Way to Solve the Problem
Delay the commencement of works.


Possibly not the best idea even if the contract or its annexes such as the schedule baseline or milestone list may allow for it. Too often during the contract negotiations promises have been made to start work execution immediately.

Don't care much about mobilization.


Mobilization of resources also depends on the agreed schedule baseline or milestone list. However, the mobilization duration all too often anyway is underestimated or was reduced too far during the negotiation of the contract.

Load extra tasks on existing resources


It is very likely that the project team is anyway still incomplete. That consequently means that team members are probably already loaded with extra tasks.

Work overtime


Overtime work should be a tool for the project manager to react flexibly to certain circumstances and should not be used if avoidable.
Click here to send me an email now
I will get in contact with you within a few hours.
About Me
I am an experienced project manager certified by the Project Management Institute who effectively combines strong problem-solving, communication and change management skills to successfully deliver projects within baselines.
Interpersonal and organizational skills and the ability to communicate professionally with clients, suppliers, sub-contractors and other stakeholders alike are my personal strength.
"Leading teams in difficult situations and challenging locations draws my interest."
My Vision:
Finding the opportunities in the middle of difficulty.
My Mission:
To continuously add value to projects, to improve the effectiveness of teamwork and enhance work methodologies in conformity with the requirements of external and internal clients.
Please check my LinkedIn Profile to know more about me (opens in new window).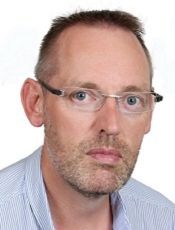 ---
Contact
Marc Arnecke, PMP
Project Management Professional (PMI® license # 1585021)
Dubai

,

United Arab Emirates




Middle East



---
Social