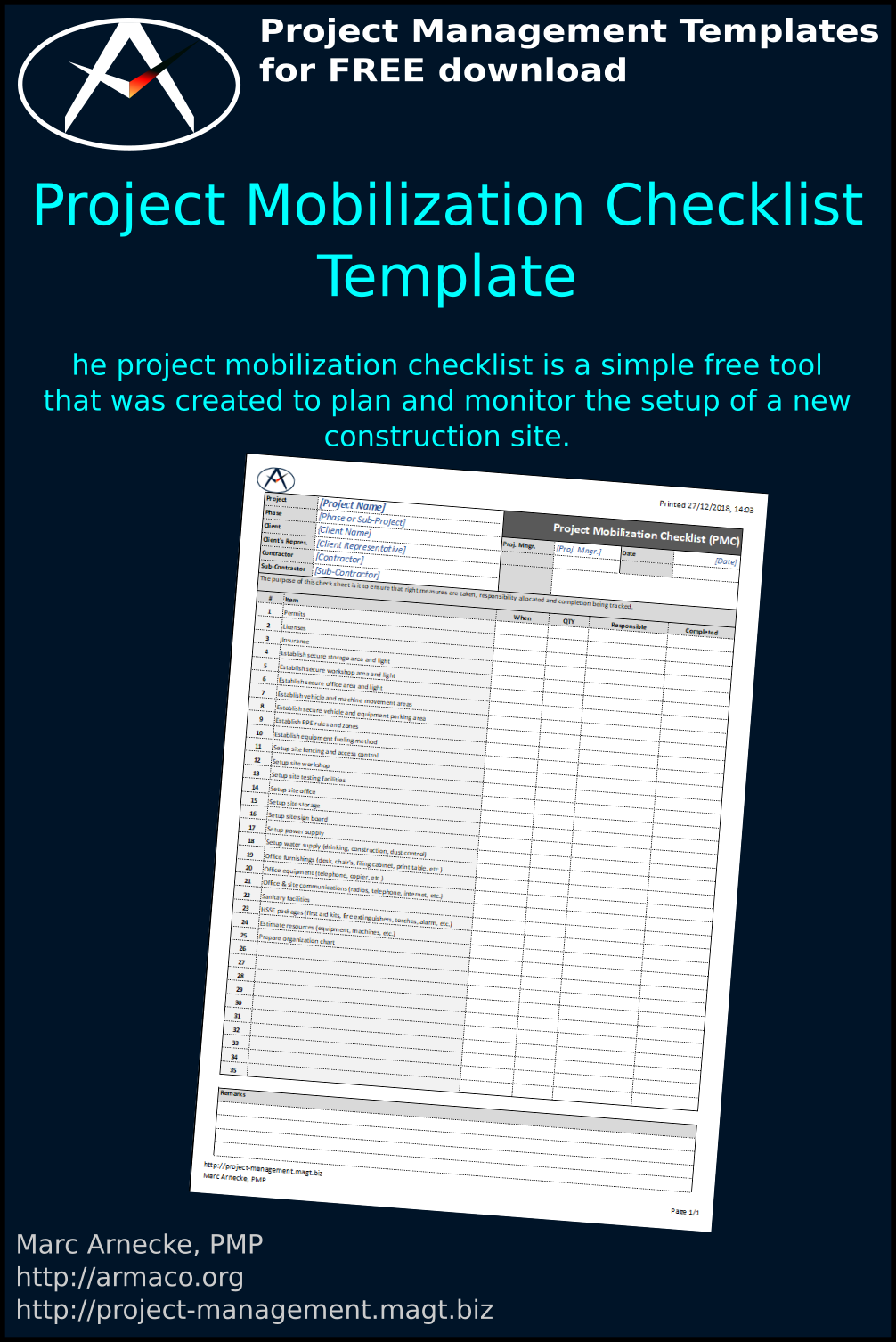 Project Mobilization Checklist
The project mobilization checklist is a simple free tool that was created to plan and monitor the setup of a new construction site.
Many things are to be considered to set up a new construction site, ranging from establishing site security, the setting up offices and traffic zones, to licenses and health, safety and environmental precautions. This simple project mobilization checklist can be used to assign such important tasks and set time limits. The checklist can be updated daily and completion of tasks within deadlines can be monitored.
This is to ensure that planning is carried out from the beginning and that important things are not overlooked.
Prepared by: Marc Arnecke, PMP
Created: 12/10/2017
Last Modified: 27/12/2018
File Type: MS Word
Project Management Templates in Different Knowledge Areas
What is Agile Project Management?
Although the Agile method is not really new anymore and actually goes back to the 50s of the previous century, we are currently experiencing a hype about agile project management. Terms such as Scrum and Agile are nowadays part of the vocabulary of every project manager, but the understanding about it is still not very strong.
Scrum is one of the agile methodologies designed to guide teams in the iterative and incremental delivery of a product. Often referred to as "an agile project management framework," its focus is on the use of an empirical process that allows teams to respond rapidly, efficiently, and effectively to change.