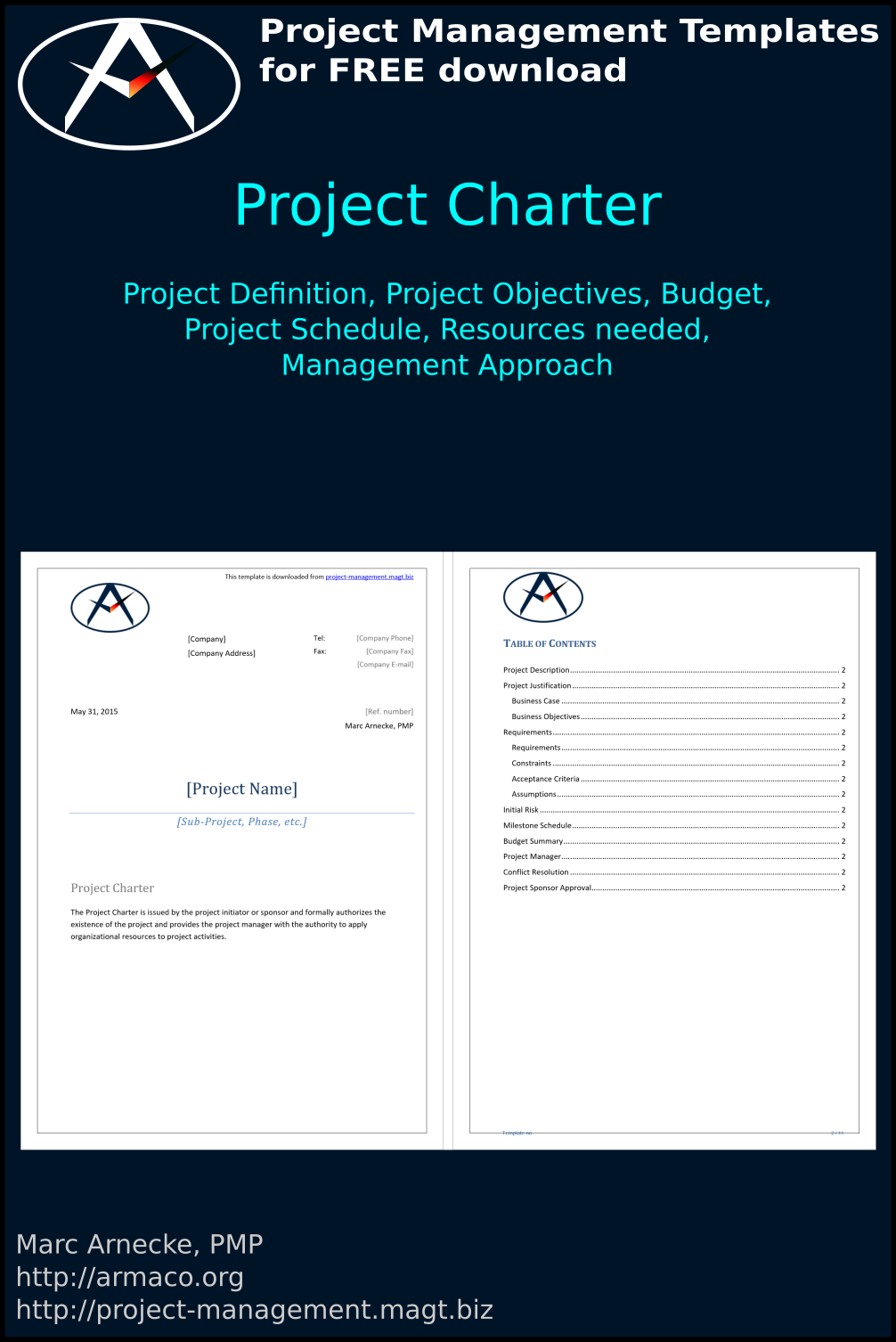 Project Charter Template
What is a Project Charter?
The project charter is an output of the process "develop project charter" and is a document issued by the project sponsor that formally authorizes the existence of a project and provides the project manager with authority to apply organizational resources to project activities.
The project charter is an internal document of the project executing organization. Many project sponsors avoid the preparation of this document, thereby it is very important for the success or failure of a project.
How does the Project Charter Template help?
Creating the project charter is of great importance for the success of a project. With the help of this project charter template, it can be ensured that the critical elements of a project charter are covered.
What are the critical elements of a project charter?
The critical elements of a project charter are:
Project purpose or justification,
Measurable project objectives and related success criteria,
High-level requirements,
Assumptions and constraints,
High-level project description and boundaries,
Initial high-level risks,
Summary milestone schedule,
Summary budget,
Appointment of the project manager.
Prepared by: Marc Arnecke,
PMP Created: 05/11/2014
Last Modified: 22/02/2018
File Type: MS Word
By the way, PMBOK® recommends hiring the project manager at the latest during the preparation of the project charter, but in any case before starting any further project planning. Unfortunately, this is often not the case. Also read my article 9 Reasons Why Construction Projects in Kenya Fail.
Project Management Templates in Different Knowledge Areas