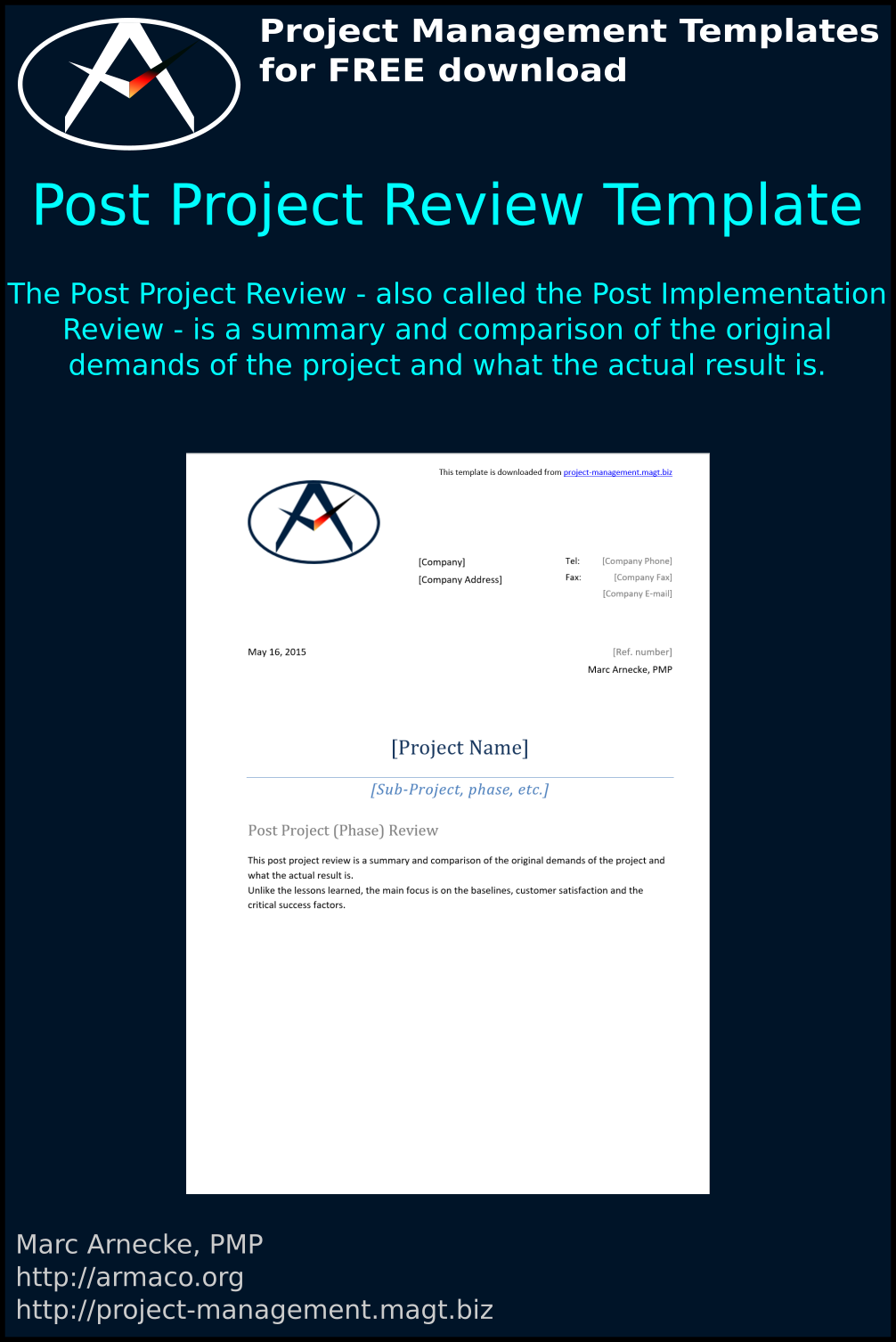 Post Project Review Template
What is the Post Project Review?
The Post Project Review - also called the Post Implementation Review - is a summary and comparison of the original demands of the project and what the actual result is. Many projects are organized in phases. It is advisable that a review is also carried out when a phase gate is reached and the project moves from one phase to the next.
What is the Subject of the Post Project Review?
Unlike the lessons learned, the main focus is on
Baselines,
Customer satisfaction,
Organization's critical success factors, and
Opportunities.
Prepared by: Marc Arnecke, PMP
Created: 05/11/2014
Last Modified: 22/06/2018
File Type: MS Word
Project Management Templates in Different Knowledge Areas