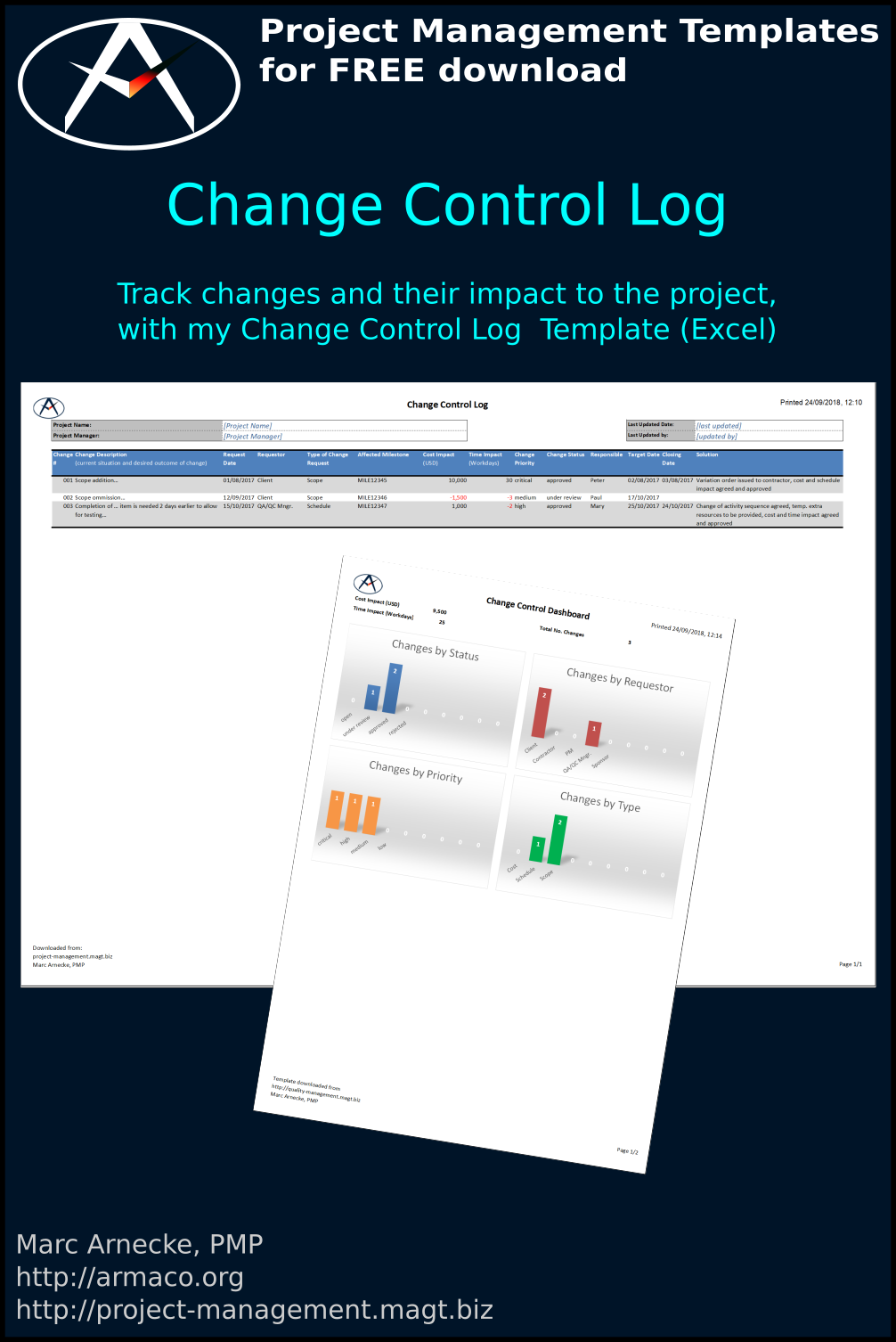 Project Change Control Log Template
What is Project Change Control?
Project change control ensures that no unauthorized changes are made to a product, service or process, and that approved changes are made to the agreed extent and in the agreed manner. Changes can always happen during the project life cycle and may have positive or negative impact on baselines and the project outcome. Changes require modifications to standards, policies, plans, procedures and any other document including scope of works.
What is the Purpose of Project Change Control?
The purpose of change control is to avoid unnecessary changes, ensure that no uncontrolled changes are made, that all changes are documented, resources are used efficiently, and that the impact of a change initiative is well thought through and agreed between the parties involved prior to the change implementation.
Prepared by: Marc Arnecke, PMP
Created: 05/11/2014
Last Modified: 13/09/2018
File Type: MS Excel
Project Management Templates in Different Knowledge Areas