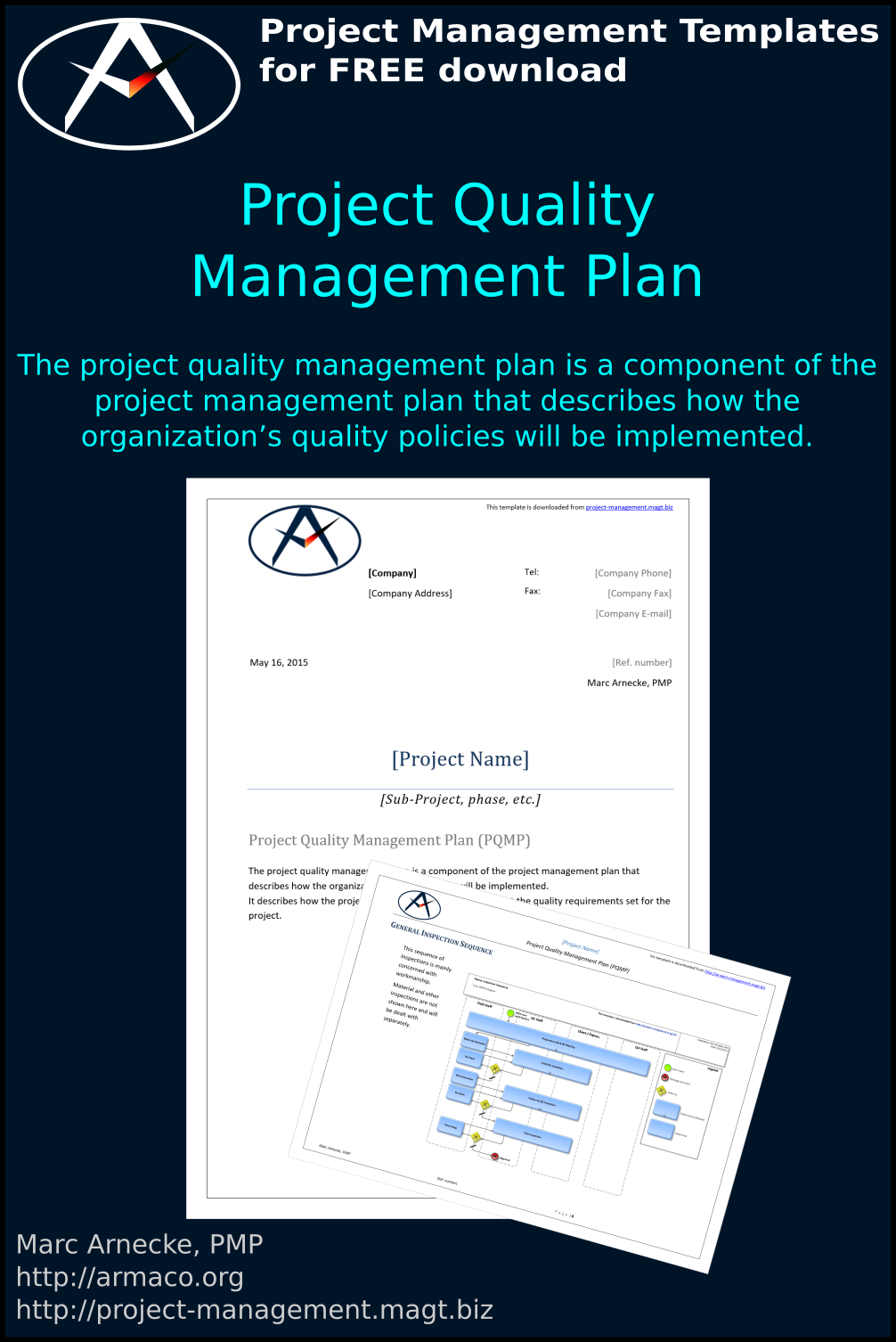 Project Quality Management Plan Template
What is the Project Quality Management Plan?
The project quality management plan is a component of the project management plan that describes how the organization's quality policies will be implemented.
What are the Contents of a Quality Management Plan?
The plan contains the procedures how individual components and materials will be tested for their suitability and permissibility for the project prior to their approval and use.
The plan also contains details of how and how often certain components or workmanship are inspected or tested, and what immediate measures to take in case of deviations, etc.
The plan further contains the details of how a finished product is tested at the end and put into operation.
Prepared by: Marc Arnecke, PMP
Created: 05/11/2014
Last Modified: 16/02/2018
File type: MS Word
More Project Management Templates
Project Management Templates in Different Knowledge Areas