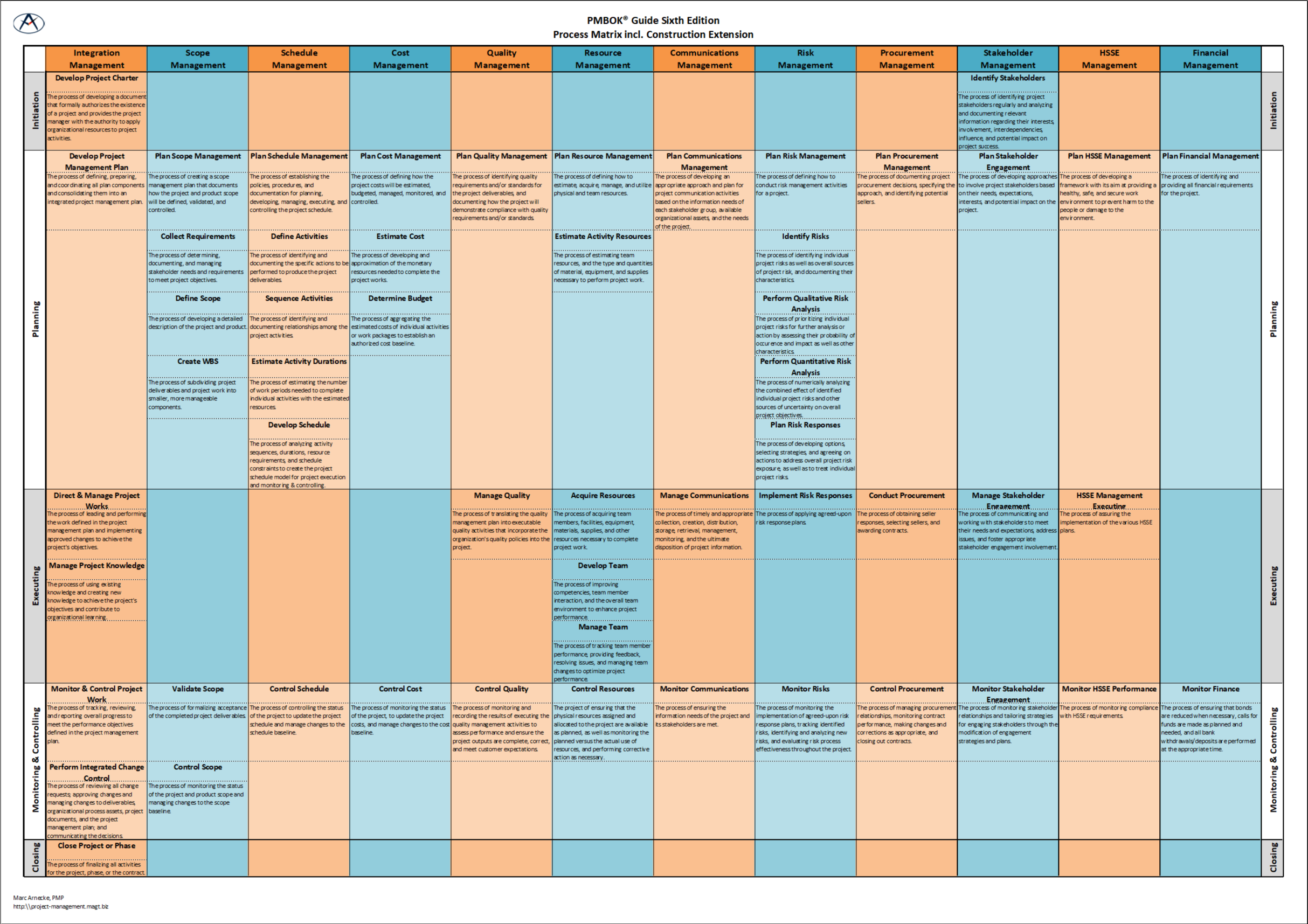 Project Process Matrix (Poster)
What is the Project Process Matrix?
The project process matrix is a poster that provides overview over the 5 process groups and the 10+2 knowledge areas. The extra 2 knowledge areas are typical for construction projects.
The poster is designed to be printed in DIN A2 (or bigger).
The Process Matrix Includes the following Knowledge Areas
Prepared by: Marc Arnecke, PMP
Created: 10/03/2018
Last Modified: 19/06/2018
File Type: PDF
Project Management Templates in Different Knowledge Areas